Online marketplace vs your own brand store
Having more than 100 physical franchise stores will not serve the purpose of a retailer until or unless the brand has its online store or presence via online market place. Whether to open your own online store or to offer your products in a marketplace? S
If today you go to the website of a retail brand, you will find sales, discounts and offers popping up on your screen. Discounts and freebies offered via online marketplaces like Myntra, Jabong, Snapdeal and others have led the brands to refurbish their own online stores too.
Though the online marketplace generate good revenue for the brands, but seeing the future scenario the retailers are revamping their docile websites.
E-marketplace brings better business to these retailers compared to their own online space but still most of their revenue comes from the brick and mortar format. "Yes, e-retailing business for bags has indeed added to volume sales, it is also adding value to increasing brand awareness. Even though online sales have been growing faster than offline sales, majority of the business still comes from brick and mortar business formats. Baggit utilises all available retail channel for increasing sales and brand value," Vicky Ahuja, Director Sales and Marketing, Baggit.
India has as many as about 243 million internet users and is set to leave behind the USA to be placed at a second spot after China in the near future. These figures give advantage to the e-commerce industry, which is already growing at around 38 percent annually. According to market analysis, the e-commerce industry in India, which is now at $15 billion, is expected to touch $100 billion in the next five years.
Revamping online store for revenue generation
Retailers have learnt something from their online counterparts and that is to modify, redesign their websites to woo the online customers with their products. Many brands are either entirely changing their sites or are modifying to take advantage of the online space.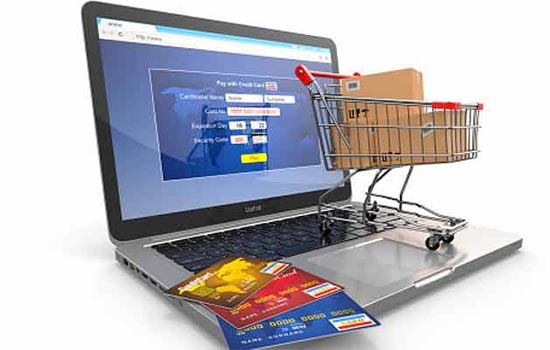 "With e-commerce technology becoming a boom in the retail industry, the market scenario is certainly going to see some visible changes. However, a percentage of consumers will always enjoy the rich experience of touching and feeling the product before making the final purchase. Alongside to revamping our stores, we are also creating an omni-channel presence in the country with partnering with online retailers and building our own online website and mobile application," comments Rajeev Gopalakrishnan, Group Managing Director, South Asia, Bata India, underscoring the need of building its own online website.
Hoping for a good response from its newly launched e-store, Saurabh Gadgil, Chairman and Managing Director, PN Gadgil Jewellers Pvt Ltd, adds, "In order to maintain traditional loyal customer base and to cater to the new-age consumer, we feel it is necessary to implement hi-end technological facilities to help consumers holistically. Our comprehensive newly launched e-store will help us to reach out to places where we do not have physical presence, domestically and internationally. We expect our e-commerce website traffic to quadruple with this new feature increasing our brand visibility and help us position our business extensively on global map."
Moreover, there are brands like FirstCry.com that solely sell its in-house products on its e-portal or at its offline stores only. Though the kids' retail company has over 1200 international and domestic brands it deals with, but sells its in-house products exclusively on its sites and its over 125 physical stores.
"We not only provide great variety but also monitor and assess the quality aspect for all brands on our portal. Parents in India do not have many options when it comes to high quality products for their kids, we as a baby care multi-brand leader aim at bridging this gap and fulfilling their demands and needs through our online and offline stores. We adhere to very strict quality checks before we list or accept goods in our warehouses. Although the market is as big as $10bn USD, there are several challenges that exist in selling kids clothing online and we are constantly innovating several strategies to win the trust of mothers for buying kids apparels," Supam Maheshwari, CEO and Founder, FirstCry.com, shares with Franchise India.
Online marketplace presence & relevance
"We view e-commerce as one of our channels through which we distribute Hidesign. We expect experience to be similar and nice. We ensure certain amount of parity to protect offline by ensuring our core styles are not discounted at any time of the year," says Dilip Kapur, President, Hidesign. Often newly launched products and those which are selling like hot cakes at offline stores of the franchise brands are rarely found on these e-portals.