Happy Soul Partners With Francorp For Global Expansion
The brand launched its first wellness store in Goa last year.
Happy Soul, a multi-vendor wellness lifestyle brand by Pooja Bedi that offers the best of organic products, services & experiences from across India, has partnered with Francorp, the world's largest franchise consulting company, to expand its presence across India through the franchise route.
Notably, the $6 trillion wellness industry with 5.3% global economic output is touching new highs especially given the global pandemic.
Happy Soul, a leading player in wellness, offers a wide range of innovative products from chemical-free skincare & haircare products and a host of healthy food choices including superfoods, teas, grains, butters, preserves, oils, natural herb supplements, home décor (including wellness infused soy & vegetable candles, essential oils, coasters, crockery, etc.) and more. The brand launched its first wellness store in Goa last year.
Deepak Yadav, CEO, Francorp India, said, "We are delighted to partner with Happy Soul. The brand's promise to offer products that are chemical-free, organic, healthy, and wholesome makes it one of the sought-after brands in the present scenario. Consumers are constantly adopting a healthy lifestyle and brands that cater to the wellness needs of people are the future. At present, we are working towards making 'Happy Soul' India-ready with a target to launch its stores in key cities like Mumbai, Delhi, and Bangalore, and will soon launch it in the Middle East and other parts of the world."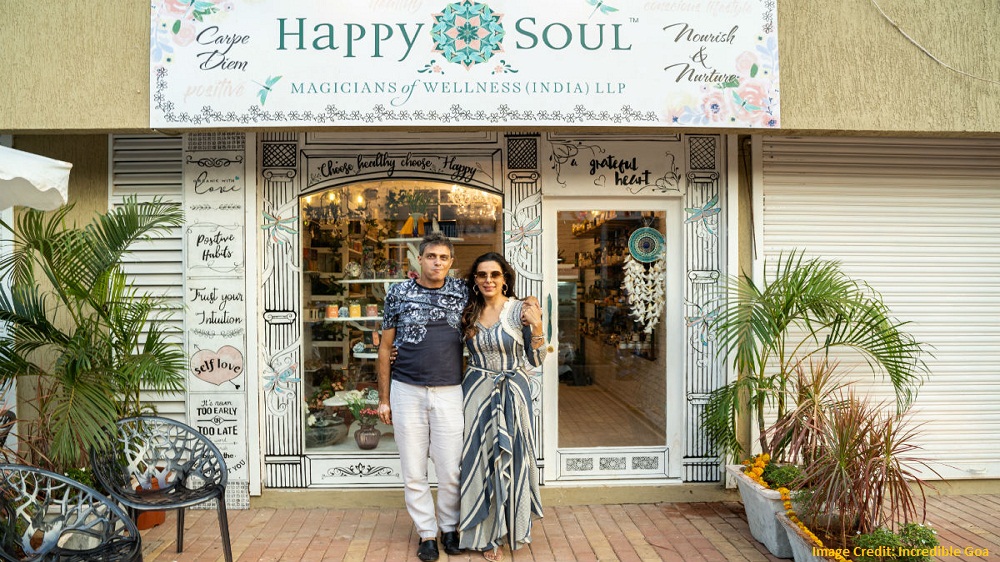 Pooja Bedi, Founder, Happy Soul, and Partner, Magicians of Wellness (India) LLP, stated, "Wellness is not just a buzzword, it's a way of life, especially in today's uncertain times. We are delighted to shake hands with Francorp for 50 stores in Pan India. Our primary aim is to give people one-stop-shop access to the best products in various forms of holistic wellness and this liaison along with our other verticals will position Happy Soul as the ultimate wellness wonderland. Most importantly, we are focused on promoting the best vendors in India and amplifying the make in India objective to empower Indians across all strata."
Namrata Thakkar, Partner, Magicians of Wellness (India) LLP, and Founder, Entrepreneur Excel, said, "One of the most upcoming sectors in the Indian and global commercial context is that of wellness. At present, according to FICCI, in India, the wellness industry figure is estimated to be Rs 495 billion. Enhanced consumer awareness, increasing disposable incomes, and a yearning among the millennial population to transform their lifestyles for the better have given the wellness sector across the globe an unprecedented boom. Since the beginning of 2010s, Wellness acquired a lucrative potential for businesses."
"In the near future, the wellness industry worldwide will witness several new trends, led by consumer demand as well as innovations from the key players further fueling the growth of the wellness industry. The bouquet of services offered shall effectively position Happy Soul & Magicians of Wellness (India) LLP as a leading name in the wellness industry," Namrata further added.