What Is Delhi Bazaar? All You Need To Know About Delhi Bazaar!
Hoping The Portal Will Boost Delhi's Tax Revenue, GDP, And Employment "Rapidly", Kejriwal says Portal Will Be Ready By August 2022.
Delhi being the oldest city and capital of India has always drawn attention when it comes for shopping. People from every corner of the world love to buy from here. Every area of Delhi is famous for some unique items. Keeping the importance of small enterprises and avoiding crowds on the road in order to get over the pandemic Delhi Chief Minister Arvind Kejriwal announced a web portal last month to boost up local enterprises. Kejriwal took this step to take local business global. Portal is likely to be ready by August 2022. Hoping the web portal will heighten Delhi's revenue and economy.
"We are preparing a web portal named Delhi Bazaar for our businessmen, industrialists, professionals, through which they can promote their products all over the world," Kejriwal said.
"Businessmen, traders, manufacturers, markets and shops will not only be able to display their products on this portal but also sell them in the city, country and even abroad," he said.
The web portal will also contain virtual markets where people can go through shops, identify products of their choice and purchase them.
"It will also host virtual exhibitions," Kejriwal added.
This project is currently under the Dialogue and Development Commission. The proposal drawn out for it mentions that buyers will be able to "virtually experience" e-markets by navigating through lanes, shops and landmarks and select items or services through catalogue. The proposed transaction services consist of online purchase and sale for single and bulk orders, online business and sales enquiries and online payments. The proposed search filters are by geography, markets, shops and products this will make searches easy and simple. Most importantly the proposal states that there will be no commission charged except convenience fees which will boost up small businessmen to get themselves registered.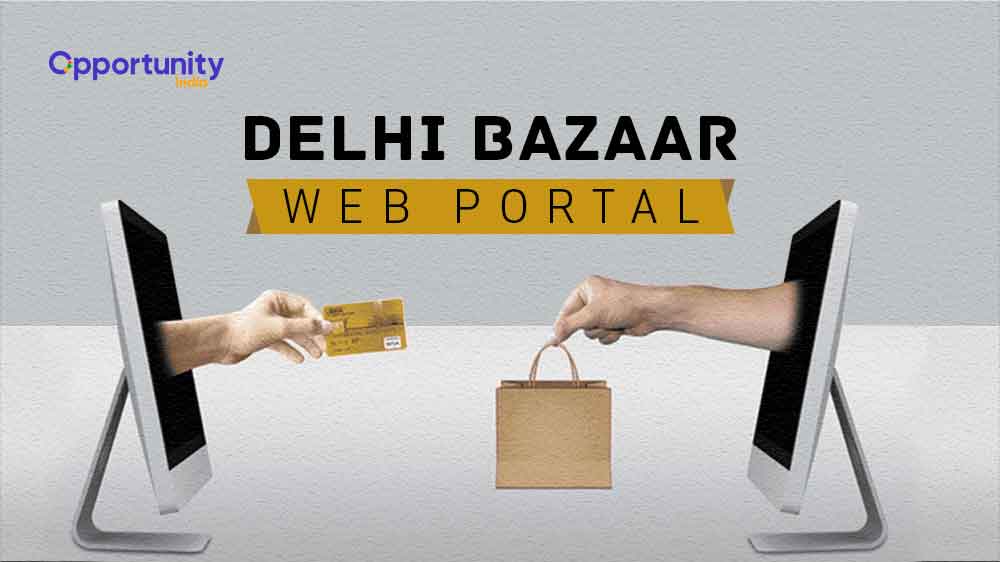 "There is also a business-to-business side to it. Suppose some businessperson from the UK wants to buy Indian antiques, they can go to our portal, look for antiques and order in bulk quantities as well .it is possible to hold unique online exhibitions, instead of limiting an exhibition to a fixed area and fixed population. This portal will promote endless opportunities for even the most niche products," said Kejriwal.
The Delhi CM also said that 'Delhi Bazaar' will be a platform that will have all the services and products available in the national capital at one place. All the shops, local services will be registered in the web portal and customers can visit the website, look for their desired products, scroll items and services along with the cost and shop easily. Kejriwal also claimed that 'Delhi Bazaar' will help uplift the national capital's economy and generate numerous jobs for the people of Delhi. Listing out the advantages of the web portal, Delhi CM said that even small businesses will be able to sell their products online on a global level. Kejriwal said that this will help in B2B transactions. Kejriwal further added that in the present era when people have jam-packed schedules and are not able to visit their desired shops and purchase the items, this web portal will help them not to miss out on anything.
On the other hand Praveen Khandelwal, the Secretary-General of the Confederation of All India Traders looked disappointed with this decision. He said, "Traders are not against e-commerce but an announcement like this should have been made with their consultation and with clarity on several important matters. Who will provide logistic services? In case of non-delivery or inferior quality of goods, who will be held responsible? What will be the payment system? Will there be any payment gateway and, if so, what will be the charge? Who will take care of packaging? Will it be a marketplace or an aggregator model?"