Top 8 New-Age Franchise Opportunities
Here we present the top 8 new-age lucrative franchise opportunities that could be highly rewarding.
According to a market report, the franchised businesses have captured a market size of $7.2 billion with an annual growth rate of 30%. In India, approximately 1.5 million people are employed by franchised businesses.
Moreover, as per estimates, almost 35% of all franchise buyers are first-timers in business. This means that franchise opportunities presently act as a gateway for first-time entrepreneurs.
The above-mentioned data shows us the potential of the franchising industry. So, if you're a budding entrepreneur who aspires to own a franchise, here we present the top 8 new-age lucrative franchise opportunities that could be highly rewarding!
EV charging stations
The Indian government has undertaken multiple initiatives to promote EV manufacturing and adoption of electric vehicles in the country. This has further pushed the demand for EV charging infrastructure.
At present, the charging stations are majorly dominated by the government-run companies like EESL and TATA Power. But after realising the huge potential this sector beholds, various players are entering into it with electric vehicle charging station franchises.
Electric Vehicle charging station franchise can be a lucrative platform for entrepreneurs to venture in, seeing the extravagant potential that the electric vehicle sector holds. With an investment of around Rs 8-60 lakh for an area of 150-1500 sq ft, one can open an EV charging station franchise.
Refurbished phones
According to reports, India has witnessed a huge hike in the sale of refurbished phones with 14 lakh phones sold in 2018 with a growth of 14%. In India, the growth of the refurbished phones is largely fuelled by the affordability factor as well as aspirational standards. However, this market is largely dominated by the unorganised sector.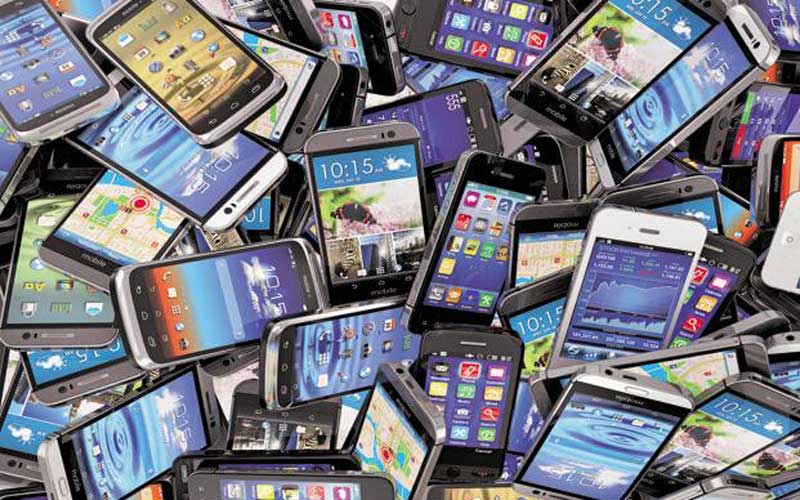 Seeing the high demand for this refurbished phone market, few brands are taking up the initiative to make an organised market in this field. The market is making its way towards the organised sector via franchising, unlocking the hidden potential of such a niche market.
With such lucrative business ideas, you can start a refurbished phone franchise with a minimal investment of Rs 5-10 lakhs for 100-300 sq ft with return on investment of 60% in a payback period of 2-3 years.
Laundry Franchise
The living standard has changed and so has the lifestyle, thereby creating a space for new needs and facilities. Earlier, we were not even close to having an idea of proper laundry service in India. But now, there has been rapid growth in the laundry business in recent years, with an increasing number of working couples, hectic work schedules than ever before.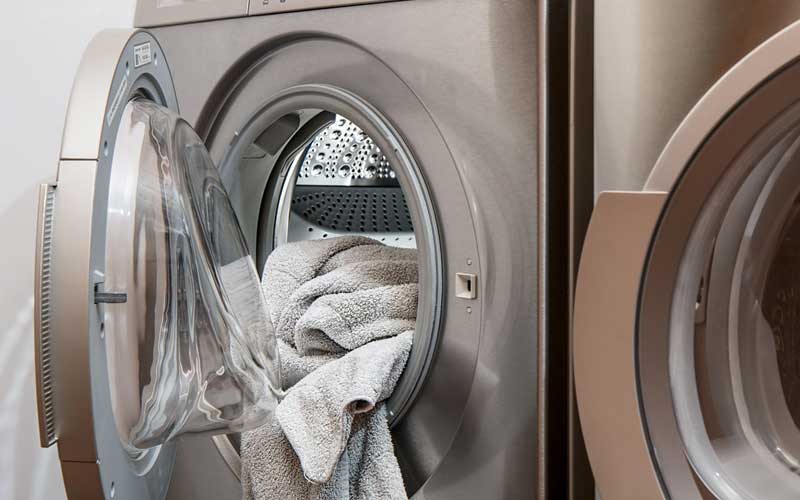 It is anticipated that by the end of 2020, more than three million households will need laundry services on a weekly basis. With this amount of market potential, it is viable to begin a laundry franchise business.
One can grab a laundry franchise by investing up to Rs 18 lakh. The area required is 250-300 sq ft.
Pet Grooming
Animal owners are nowadays seeking grooming as a common luxury service for their pets. Many owners simply don't have the time, ability or desire to groom their pets themselves, so they seek out professionals with the training to do so. This creates pet grooming as an excellent business opportunity.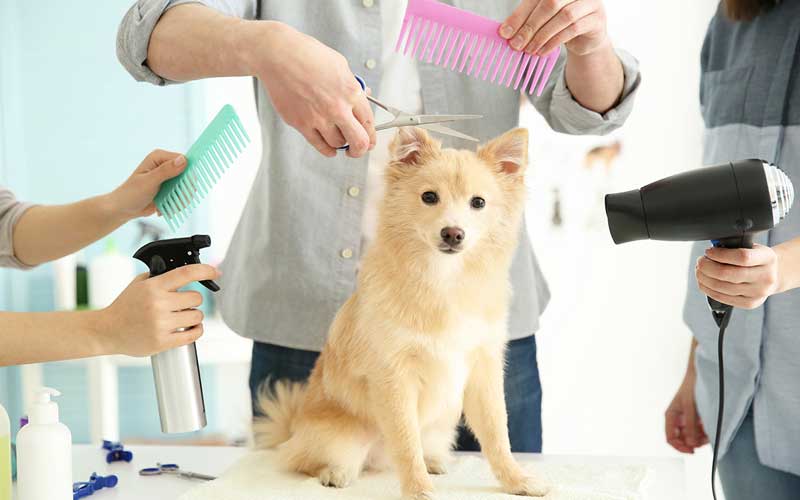 In order to start the pet grooming business, a person doesn't require any degree; it is perfect for the experienced pet groomer who loves animals and wants to develop a business polishing fellow pet owners' animals. This business idea may not entail a hefty start-up investment.
With an investment of around Rs 50K-2 lakh, one can operate a pet grooming franchise.
Pilates Studio
According to market reports, the Pilates & yoga studios market size was valued at $87,926 million in 2017. It is projected to reach $215,811 million by 2025, growing at a CAGR of 11.7% from 2018 to 2025.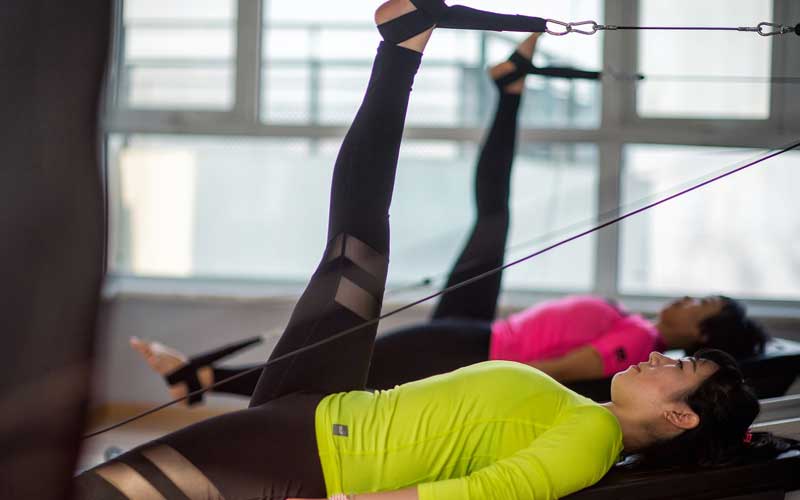 In India, Pilates has become a growing fitness trend, owing to celebrity influence, increased health consciousness, and numerous health benefits. Pilate's session is being demanded by Fitness enthusiasts. In order to cater to the growing demands of Pilates enthusiasts, entrepreneurs are introducing Pilates Studio franchises. Many women entrepreneurs have also received name and fame with their pilates studio.
To own a Pilates' franchise, the initial investment starts from an average amount of Rs 30 lakhs and may range up to Rs 50 lakhs. The requirement of an area can range from 500-1000 sq ft.
Tea Cafe
Chai is more than just a cup of tea to start the day in India. It is a drink that Indians can't live without. The country consumes 837,000 tonnes of Tea every year. With such a high consumption of the drink, Chai QSR franchises are emerging as a huge business opportunity.
There are various tea cafes in India that are operating on the franchise model. With an investment of Rs 10-20 lakh, one can expect a high ROI of 40% by operating a Tea franchise.
Baby Spa
In India, the concept of the baby spa is surfacing as the affordability is rising and parents are becoming more open to the healthy growth of their children. The main reason for the popularity of the baby spa market is that it ensures the overall growth of children.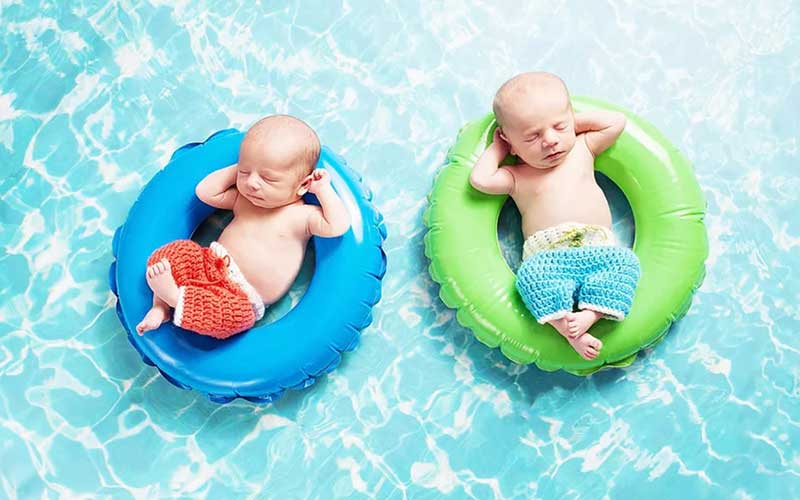 The baby spa is a concept so fresh and influential that it creates an entrepreneurial avenue for those who feel themselves aligned with the business idea. So, if you like the idea of opening a baby spa franchise, a mere investment of Rs 2-3 crores for an area of 900-3000 sq ft is required.
Kickboxing
With machineless trend taking the fitness industry by storm, Kickboxing franchises are emerging more than ever. Kickboxing develops a sense of empowerment as it is meant to be an aggressive sport.
The fusion of kickboxing with other fitness regimes is helping the entrepreneurs to find their niches in the kickboxing business. With such fusions, the industry is broadening its arenas and a lot more franchises are being opened with fresh concepts that attract other target groups too.
A kickboxing franchise can be owned in just an investment of Rs 20-30 lakhs for an area of about 500-1000 sq ft.