India International Trade Fair Comes Back After Two Consecutive Horrific Years
Trade Fair 2021 allows every trader to display his products, spread knowledge and talk about the trends of the industry.
Trade Fair is the most awaited fair for Delhites and people living around the capital. It is the amalgamation of different cultures, cuisines, attires, tribes in one single roof of Pragati Maidan. After a two years gap because of the pandemic people are back with the same thrill. Although Corona has not yet gone and safety measures are strictly followed at public places.
The international trade fair is organized by ITPO (India Trade Promotion Organisation). It lasts for 14 days, this year it started on 14th November and continues till 27th November 2021.Every year there's a huge queue to get the tickets, this time no hassle, you can book online at Rs 40 per person.
The trade fair allows every trader to display his products, spread knowledge and talk about the trends of the industry. Every small or big businessman and the general public visit this fair. When it comes to buying, everyone comes and buys something or the other as a huge variety of products is exhibited. It provides a good platform to traders, MSMEs as well as customers.
Considering the start up it's a first rate place to gear up your business. Through this, consumers, and merchants get more clarity and a bigger picture of your products and services, such as what type of products you are into, what is the delivery mode, unique selling point of the product, tie-ups with other business fellows etc. In a way, a small or middle class business can market the product very well. Trade Fair values your hard work and dedication towards it and gives a platform where your industry can have a maximum potential for sales.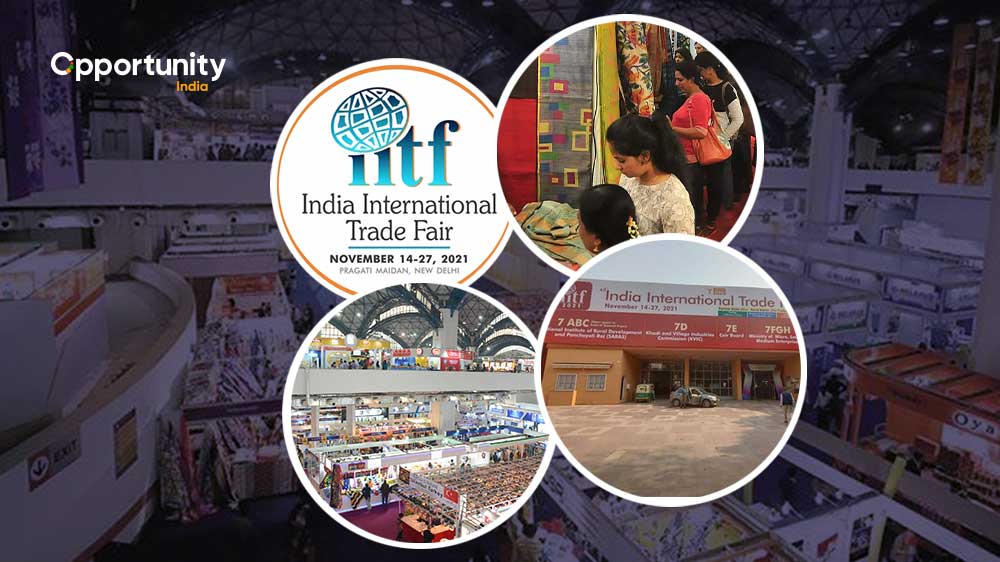 This year 316 MSMEs from across India have participated in the 40th edition of the International Trade Fair of India. Hosting MSMEs from around 20 sectors including AYUSH, Ceramics, Chemical, Cosmetic, Electrical/Electronics, Embroidery, Food, Footwear, Handicraft, Handloom, Home Decor, Honey, Jute, Leather, Metallurgy, Gems & Jewellery, Textiles and Toys are the main attractions.
It is a golden chance to be acquainted with the various schemes of the Ministry of MSME,
Union MSME Minister Narayan Rane tweeted "this fair is giving a platform to the maximum number of women entrepreneurs, SC, ST and minority entrepreneurs across the country."
The Ministry of MSME has emerged as one of the women empowerment on the global stand Trade Fair is preparing the maximum number of women as entrepreneurs in the coming years. It helps in self-reliance. She will be more vocal for her business and get more customers out of it. As per the Ministry of MSME's Annual Report, 2020-21, out of 6.33 crore MSMEs in India, only 20.37 percent are women entrepreneurs running their own businesses.
25 states have participated in the Indian International Trade Fair. Bihar is the partner state, while Uttar Pradesh and Jharkhand are the focus states. At this challenging point of time when we are still battling with pandemic traders from abroad such as Afghanistan, Bangladesh, Bahrain, Kyrgyzstan, Nepal, Sri Lanka, United Arab Emirates, Tunisia and Turkey have also participated. This important measure taken by the government can be fruitful for small entrepreneurs even the bigger traders as well, in creating a strong business bond between the countries and to and fro of the products and services will help in strengthening the economy.