India International Trade Fair 2021 (IITF) Concludes
India International Trade Fair had a participation of more than 6500 exhibitors from all over the world.
India International Trade Fair is a premier event organised by India Trade Promotion Organisation (ITPO), which is the nodal trade promotion agency of the Government of India. The event was held at Pragati Maidan, New Delhi. The fourteen day event concluded on Saturday 27 November 2021. CRFP and Delhi Police were in charge of security and crowd management.
The mission of the fair was to give the more than 300 artisans, craftsmen and self help groups the potential of their product both at the domestic and in international space. This platform allows them to know their customer base by showcasing the rural specialties from the entire country. 14 Lakh people thronged the two-week event; these were local, domestic and international visitors.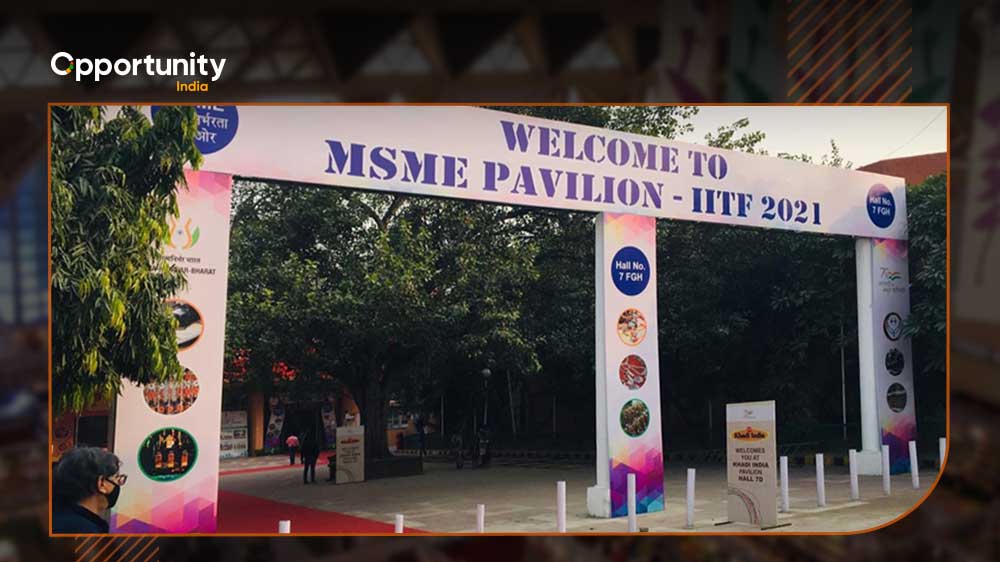 Gold was bagged by the Bihar pavilion for its outstanding implementation of the theme 'Aatamnirbhar Bharat'; this was its 6th gold in the last seven years. Its showcase was its rich history of art and culture through handicrafts, handlooms and indigenous products.
The 2020 trade fair could not take place because of coronavirus. The SARAS Aajeevika Mela was also held at the Trade Fair, organised by the Union Ministry of Rural Development and National Institute of Rural Development and Panchayati Raj (NIRDPR).
India International Trade Fair had a participation of more than 6500 exhibitors from all over the world. Countries included Pakistan, China, Afghanistan and Thailand and others.
In the states category, Kerala won the gold medal, followed by Madhya Pradesh. Union Territories was won by Chandigarh and Nagaland won the North Eastern State Category.
South Africa won gold in the foreign sector among 26 countries who participated.
In the public sector undertaking, EPCS, Commodity Boards and Bank category, National Mission on Bamboo Application won the gold, while Punjab National Bank won silver, and Coir Board won the bronze medal.
In the private sector category Nivea India won the gold, and Westinghouse won the silver medal. Partner states where Jharkhand and West Bengal and focus state for this year was Bihar and Odisha, they were felicitated with mementos.