Hunar Haat Concludes With Nearly 550 Artisans' Participation
Hunar Haat receives the prestigious India International Trade Fair, 2021 Silver Medal for strengthening commitment to Vocal for Local
Witnessing the Hunar Hatt 2021 was a great experience; we can say that it is a good initiative. As we were visiting stalls to stalls we spoke to the artisans, shopkeepers and small businessmen regarding the scope and future of the Hunar Hatt. Artisans were seen happy and satisfied as there were no charges to set up the stalls on the other hand they were not paying any taxes on their sales and had full support from the ministry.
It was an exhibition that gives a picture of the rich culture and art of India and provides the local artisans of the country a platform to demonstrate their art and some great shopping choices. From Rajasthani puppets to Madhubani embroidery to Banarsi silk, handmade show pieces the exhibition had everything in it. This edition of Hunar Haat started on 14th November till 27th November organised at Pragati Maidan.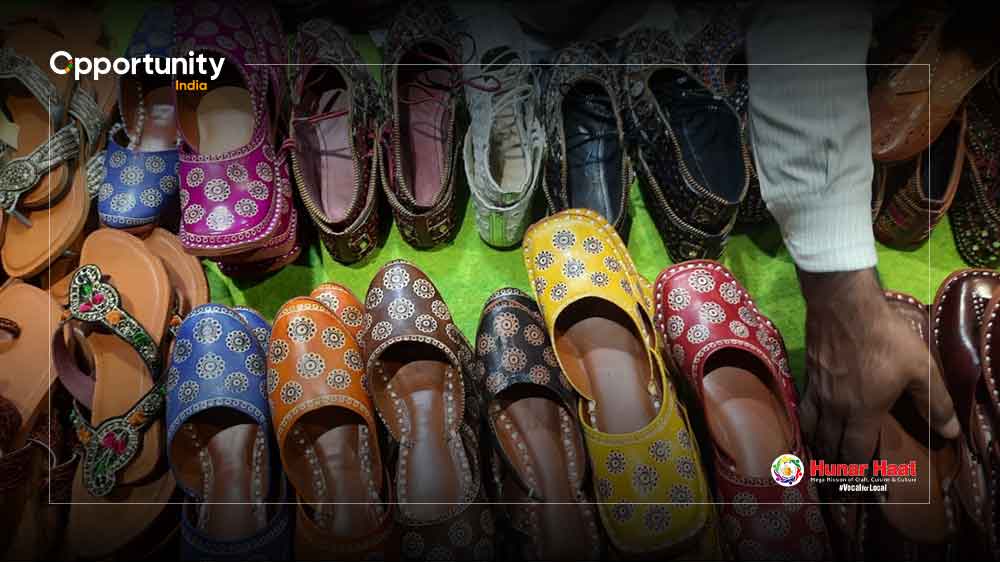 Speaking to the media on the last day of the Hunar Hatt exhibition Union Minister Mukhtar Abbas Naqvi said that artisans and craftsmen have received orders worth crores of rupees from national as well as international buyers: during the 'Hunar Haat' this year.
Further Naqvi said, "Hunar Haat receives the prestigious India International Trade Fair, 2021 Silver Medal for strengthening commitment to 'Vocal for Local' and its strong presence at the Trade Fair."
Naqvi added that while on one hand lakhs of people visited 'Hunar Haat' at Pragati Maidan, New Delhi, on the other hand, sale of indigenous products worth crores of rupees took place at the 'Hunar Haat' which encouraged artisans and craftsmen from across the country.
This was the 33rd Hunar Hatt in the series of ongoing Hunar Hatt across the country. More than 550 artisans and craftsmen participated. With 300 stalls this was the biggest contribution by the Union Ministry of Minority Affairs. On the other hand, leading bank Canara Bank had also set up a stall to provide loans for the artisans regarding employment and self employment.
After the successful response in Delhi now Hunar Hatt is going on in Hyderabad from 26th November to 5th December, Surat 10th to 19th December and Delhi 22nd December 2021 to 2nd January 2022.