How Zorgers is Taking the Home Care Industry a Notch Higher
Eldercare or the senior care industry is set on a growth curve like none other.
Eldercare or the senior care industry is set on a growth curve like none other. As per the Global Health and Aging report by the World Health Organization, people aged 65 and above are projected to grow from an estimated 524 million in 2010 to nearly 1.5 billion in 2050, specifically in developing nations.
Needless to say, such an increase in the aging populace will ultimately bring about significant attention towards eldercare services, consequently advancing the market growth. With such a boom in the sector, we first-handly recognize that not only is eldercare a rapidly maturing industry but also highly driven and flourishing.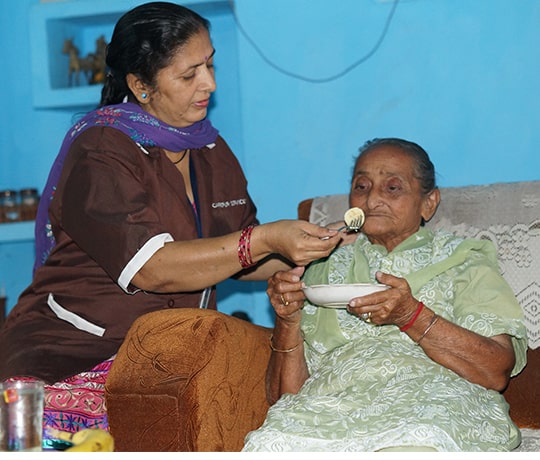 While India has 65 percent of its population under the age of 35 years, nevertheless, there are 110 million elders in this country above the age of 60, 8 percent of the total population, with 40 percent of this number living in urban India. Nearly a percent of the population or 340 million people will be above 60 by 2050.
The eldercare market in India today stands at the enormous US$ 1.5 billion catering to anything from adult diapers to diagnostic and healthcare infrastructure, from senior citizens' residential complexes and security devices to hospice care. Adding to these figures has been the COVID-19 pandemic that has presented an over 40 percent surge in the Indian elder care market.
Zorgers is one such start-up that provides in-home healthcare services not only for the elderly but for patients, babies, kids through its Elderly Care Services, Patient Care Services, Baby and Mother Care Services. The brand is known for its professional caregivers and affordable rates.
Zorgers was founded by Varun Gupta in 2015 in Mohali, Punjab. When the founding team started out - Varun along with COO Anil Kumar and CTO Abhinav Gupta - the branding and name were completely different. The start-up was initially named Carepur since the idea was to be the ultimate destination for care. However, on receiving mixed reactions from customers and partners, the team rebranded the company as Zorgers.
"The journey itself started from very personal experiences in life. The importance of healthcare had dawned on me early after I lost my father when I was 11, but the need for companionship became evident when I left home and my mother was all alone. I observed how developed nations were taking care of their elderly and ailing population. This made me extensively research the home healthcare market in general as well as the specific needs in India. While I was on an international trip, my wife had to be hospitalized. With two young kids and a mother in her early 60s, it was a mammoth task to manage the situation. That's when I thought it was time to start looking at solutions and this gave way to Zorgers. We started from Punjab's Mohali and from there, expanded to 10 cities," narrates Varun Gupta.
Zorgers offer technology-supported, door-to-door care service, and boasts off a team of healthcare professionals, qualified nurses, professional caregivers, doctor support, and facilities like ICU at home and other healthcare-related services to dependent elders, ailing patients, children, pregnant women, who need care and supervision at the convenience of their homes.
With time and popularity and acceptance of nuclear families and people migrating from their hometowns, the home healthcare industry in India is expected to grow at 15-19 percent a year to touch US$ 11-13 billion by 2025 from US$ 5.4 billion currently, according to Redseer Consulting Ltd.
A Quality Service Provider
Zorgers caters across a basic level of caregiving – called assistant living or companionship – for dependent elders and children to advanced services like intensive care setups at home for bedridden patients.
"Our target audience is mostly dependent elders, who may or may not be living alone, newborns and new mothers, bedridden patients, patients recently discharged from hospitals, and patients suffering from chronic illness who are in need of on-demand support. Our focus area is tier-II and -III towns from where people mostly migrate to metros and tier -I cities. In this case, our consumers are in tier -II and -III India, but buyers are in metros and tier -I or even NRIs," Gupta explains.
Zorgers pays great attention to train its caregivers and engaging them on a day-to-day basis and this defines the success of this start-up.
"At Zorgers, we have tried to make sure that there are well-defined clinical as well as non-clinical procedures. If we talk about the eldercare industry, the biggest challenge to address is the continuity of care, besides security and reliability. A sense of trust and comfort is also a factor as people do not want a complete stranger to come into their homes. Here comes the safety part, assuring people and providing them trust and comfort helps form a better relationship with customers. Reliability, continuity, and security become very important, and we can say that we have well-defined procedures for it. We have defined processes, in terms of hiring experienced individuals. We make sure they have a proper 15 days of training and counseling. We have technologies integrated into our systems to track the healthcare professionals and to ensure that their skills are being updated with time," he asserts.
Franchising: The Way Forward
Successful franchises are only possible if one can find the right partner to go ahead. Both franchisor and franchisee need to feel that they have found the perfect fit in order for them to grow.
"We've been able to grow the business very significantly from Mohali in Punjab to 10 more cities and 4 states by now. We have very closely monitored the business model, what we are looking for from a franchise is pure partners. So this business model is highly hyper-local and requires a lot of local synergies, in terms of understanding the regional dialects, behavioral aspects, and societal aspects, which helps us to grow in the market. The franchise model is something for which we are really excited about and it is the need of the hour." he states.
Franchise opportunities are designed to assist those who are new to the industry. Franchisor provides the franchise guidance and support when needed.
"We totally take our franchise partner as a core part of the team, in fact, more than that. If they have invested in our business, they have already shown their commitment, so if somebody wants to become our franchisee we'll treat them as our core team," Gupta concludes.
इस लेख को पढ़ने के लिए यहां पर क्लिक करें