How To Start A Small Business In India
Starting a small business is feasible, if done systematically keeping in my mind few important points
The new normal made people think about more than income. People are more than ever thinking of more stable income sources. They started understanding that jobs may be shut down but utilities and bills never go so. If their core source of income stops, everything goes on the risk. Based on the same understanding, people are looking for starting a business so that things can be managed in these unpredictable times. Having a business means not relying on anyone else's ideas and actions for wages and utilities.
1. Decide and be firm
Anything would succeed only if the person doing it knows what to do and how to do it. In the same row, before starting anything, you need to decide what to start. Knowing all things isn't necessary but, you must know, what do you want to sell or what would be your service. Additionally, you should decide how much fund you are going to put in the business, and from where you will arrange that fund.
2. Arrange the necessary fund
Capital is the fuel to begin any business. For the long run in the business, funds should be arranged and used efficiently. Arranging funds can be a fishy thing but you can do it in some simple steps. First, you need to make a base by starting with what you have. As time passes, find the exact value of the fund you want and then you can find options for your business to get financial aid both from the government and private sector.
If you don't make a proper base, no one will believe in your ideas to invest in. Funds for any type of business can be raised by many options like seed funding, government schemes like Mudra, SME bank loans and loans by NBFCs.
3. Start while you are at a full-time job
One can always start while doing a full-time job. The salary or earnings from this job can act as a capital source for funding the business you want to start. The work on the business can be done after or before office hours and during holidays or managing time in between working hours of the primary job, especially now with work-from-home as an option and many companies having the remote option, hybrid as in on-site and remote.
4. Self funding
Nothing like self-funding, however do make sure you cannot put all your income and savings into the business. With these unpredictable times and the revival of the economy after the pandemic, saving has become absolutely paramount. One way to arrange proper funding for the business is arranging money from whoever is ready to support your business. You can ask your friends, family and relatives for funding.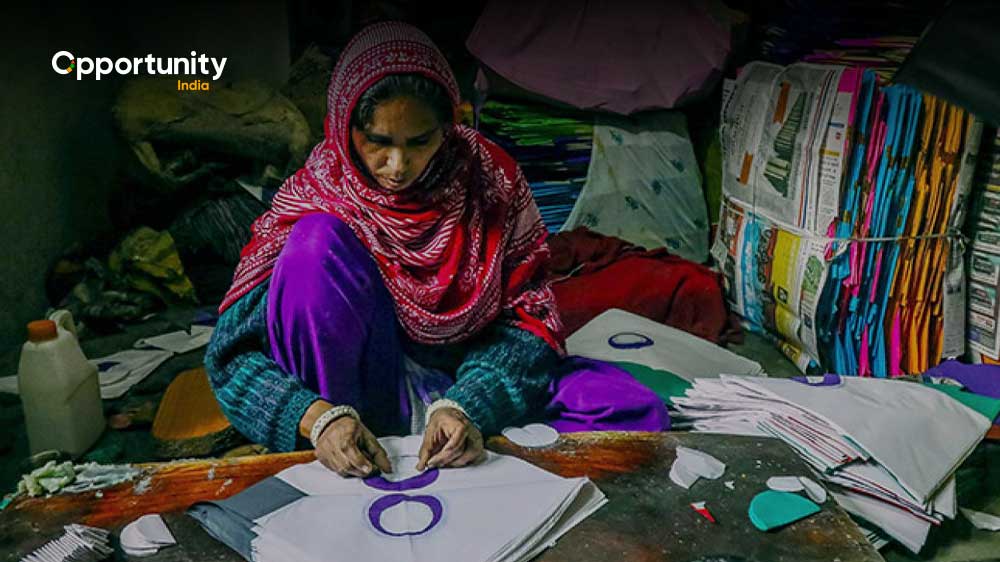 5. Go with the flow
You should go with the flow to deal with the situation in hand. To do that, see what is working in your community, where you live, in your neighbourhood, your city and then your state. After that, increase your research and analysis parameters little by little and start on creating a business around a problem by creating a business as a solution.
6. The digital presence or tech aid
As we all know how this tech boom is going and will stay for a long time. Understanding the situation, every business, regardless of its size, should create social media handles and use it as a tool to get a digital presence as soon as possible. Also, they can get things done, as required with the latest technology gadgets and AI tools.
7. Time management
It is a serious topic of debate about what is more important, time or capital. For now, understand that to manage your time, you should know how much time you are giving to the business as per some reports, morning is the best time for creativity and evening is for focus. Depending on the nature of your business, you can choose the best time slot to work on.
8. Businesses from home
A true entrepreneurial mind can always beat the limitations. Even if you are trying to start your business from home, there are multiple options like tiffin service, consultation, tailoring and alteration, personal hygiene and creative designing service. You can work as a freelancer, start small, and then put in 1 unit set up, and then it will gradually grow.
9. Partner with food delivery aggregators
You can always start a business with very little investment right from your kitchen. There are multiple food aggregators which allow the partners to cook and sell. Some examples include Swiggy and Zomato. It needs a few registrations and certifications from authorities like The Food Safety and Standards Authority of India and registration with that particular aggregator's service Swiggy and Zomato.